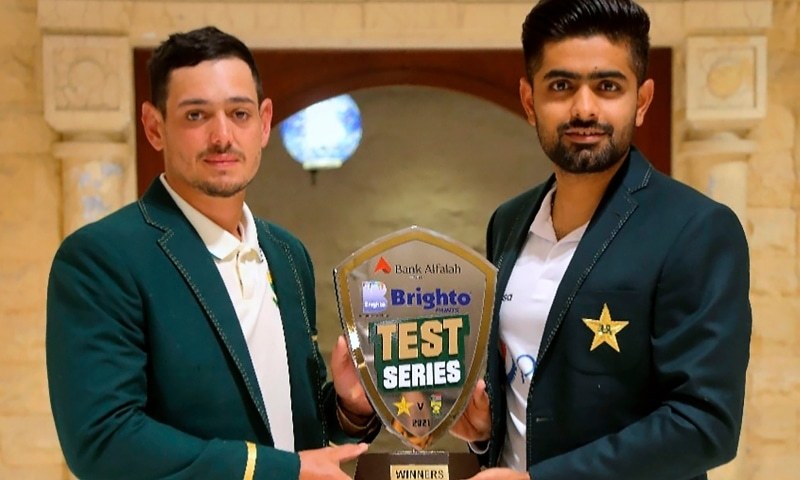 Pakistan captain Babar Azam knows that his team has a poor record against South Africa in the Tests, but he is confident that when the two teams meet in the preliminary Test in Karachi from Tuesday, the past will not be counted.
South Africa, led by Quinton de Kock, will play its first Test in Pakistan in 2007 and have lost just four of 26 matches against their opponents.
"We should not think about the past, we should focus on what will happen next," Babar told reporters. "It simply came to our notice then.
"It's a fact that we don't have a good record against them, but we have prepared well this time and we hope to do our best against them."
Pakistan fielded nine unbeaten players for the two Tests, while the visiting team also introduced several new faces in their previous series 2-0 home win over Sri Lanka. What
Babar, Pakistan's batting center, missed his team's 2-0 loss in New Zealand and will instead start his Test captaincy at home in front of empty stands.
"I got lost in New Zealand, unfortunately I was disqualified," Babar said. "It's a proud moment for me to start my (Test) captaincy in my own country," he said.
South Africa is a good team. You can never take them lightly, they are a great team. But we are also a strong point. Circumstances would be better for us because most of us have grown up playing here.
Babar did not reveal the number 11 in the first Test but said the hosts had a clear idea of ​​the mix to use against South Africa.
The second Test between the two sides will be played in Rawalpindi from February 4, followed by a three-match T20 series in Lahore from February 11 to 14.