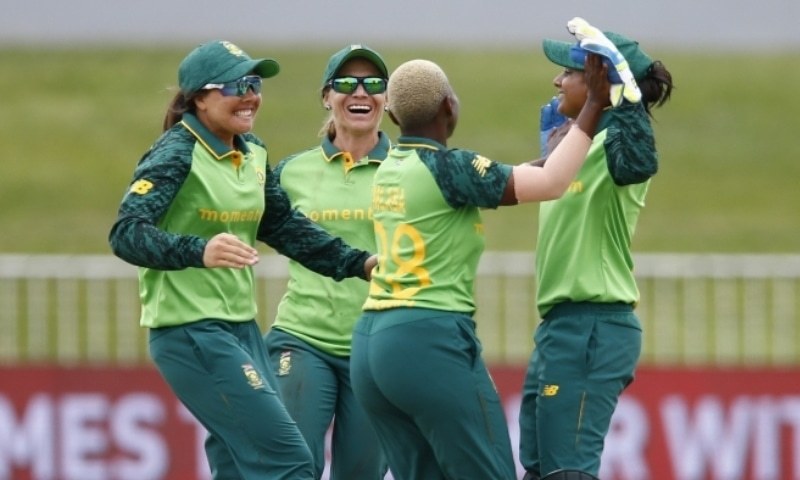 DURBAN: The South African women's team defeated the Pakistan women by just three runs in the first match of three one-day internationals at the King's Cricket Stadium on Wednesday. This was the first appearance of the Pakistan women's team in international cricket after a gap of 10 months.
In pursuit of 201 to win, the Tourists dropped just three runs for 197 for eight in 50 overs. Nada Dar top-scored with an unbeaten 59.03 off 93 balls with three fours. Amaima Sohail (37 off 67 balls, 37 off five fours) was the other notable runner.
Before Nida was with Diana Baig, Pakistan scored 137 for eight in 40.4 overs. The pair scored an unbeaten 60 for the ninth wicket. Shabnam Ismail took three wickets for 42 runs for the hosts.
Earlier, bowler Diana (3-4-6) hit Leslie Lee (0) on the fourth ball of the match to send him back to the pavilion and shook the stumps of South Africa captain Sonu Lewis in the fifth over. A 60-run partnership between Laura Wolverhampton (40) and Lara Goodall (27) strengthened South Africa's innings.
Magnin du Perez (29) and Marizan Cape (47) then batted for 64 for the fifth wicket.